MetaBet Inks Partnership with OwnersBox to Create New Class of DFS Widgets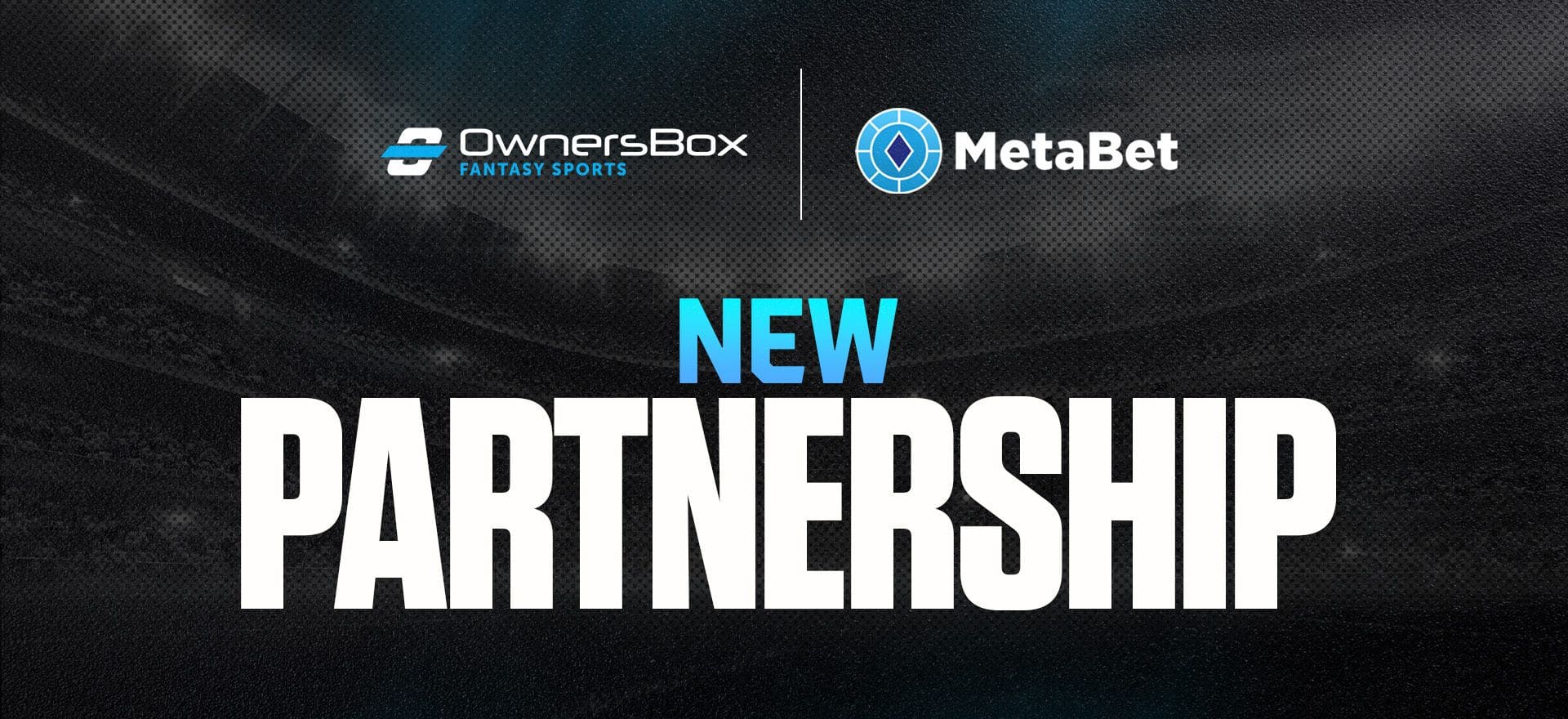 Austin, TX (May 3rd, 2023) — MetaBet is proud to announce that OwnersBox, a leading innovator in Daily Fantasy Sports, has chosen to partner with MetaBet to create a new class of widgets designed to promote their gameplay across partner and affiliate sites.
OwnersBox is the first of many operators to leverage MetaBet's class-leading widgets for their own unique gameplay. Working with MetaBet, OwnersBox sends data for their Lighting Lineup contests to us, displaying it within our widgets. OwnersBox supplies their proprietary data and MetaBet handles the rest.
This partnership allows OwnersBox to engage its audience across its partner network using MetaBet's simple, no-code widgets. Interested parties simply copy the code from MetaBet's Embed Catalog to display it on their properties. Data is updated in realtime and all tracking is integrated as well.
MetaBet's Embed Catalog is expanding to include operator-specific widgets. By utilizing MetaBet's widgets, operators like OwnersBox can free their development team to work on more pressing and revenue-generating tasks. MetaBet will be promoting these partnerships and our new, expanded Embed Catalog creating an additional marketing arm for our partners.
About MetaBet
MetaBet helps publishers unlock new value from their content and sports fans through automated, contextual betting product integrations. The company's products generate over 7M product impressions daily through integrations with over 40 partners across sports media, sportsbook operators, performance marketers, betting publishers, and other verticals. MetaBet is an Are You Watching This?! company. For more information or to take a product tour, please visit www.metabet.io.